This season we are working with two internationally acclaimed choreographers: Patricia Apergi and Elena Fokina.
Patricia Apergi: Newtopia
This new work explores the concept of utopia, drawing from and responding to the societal crisis today. How does it feel to be a citizen of a society that is in decline? Which emotion is the most difficult to confront, anger, fear, or defeat? What is of most value, the fight or its outcome? Can one emerge a hero from failure? Who are the citizens to be praised today?
In those, yet-to-be-identified, societies, world citizens hear the last sounds of things familiar and learn how to accept the organic, fertilizing presence of chaos. They are confronted with an urgent demand; to invent new sounds, new images, and other languages in order to reveal the reality that is coming. Newtopia. A discovery of a new land, where defeat transforms into triumph in a stunning show of failures. Humor emerges from our tragedies. Newtopia, a new place of justice, balance and beauty that reinvents new ways to fight and resist, to fall and stand up.
What is more heroic and impressive than this! Let's give them a big round of applause! Dear audience, welcome to the unplanned fall into the future.


Concept & Choreography: Patricia Apergi
Performance: Alec Letcher, Andréa Givanovitch, Dylan Brahim Labiod, Jaeger Wilkinson, Jeanne Procureur, Luisa Heilbron, Paola Taddeo
Rehearsal director: Maja Poturovic
Light design: Frank Lischka
Costume design: Patricia Apergi, Birke Schings
Costume assistance: Celina Mayr
Music editing: Clelia Patrono
Duration: 50min
Production management: Maja Poturovic
Production: blackmountain/BODHI PROJECT, SEAD
Residencies: SQFARM./DE, SZENE/AUT
Supported by: Stadt Salzburg, Land Salzburg, Bundesministerium für Kunst, Kultur, öffentlichen Dienst und Sport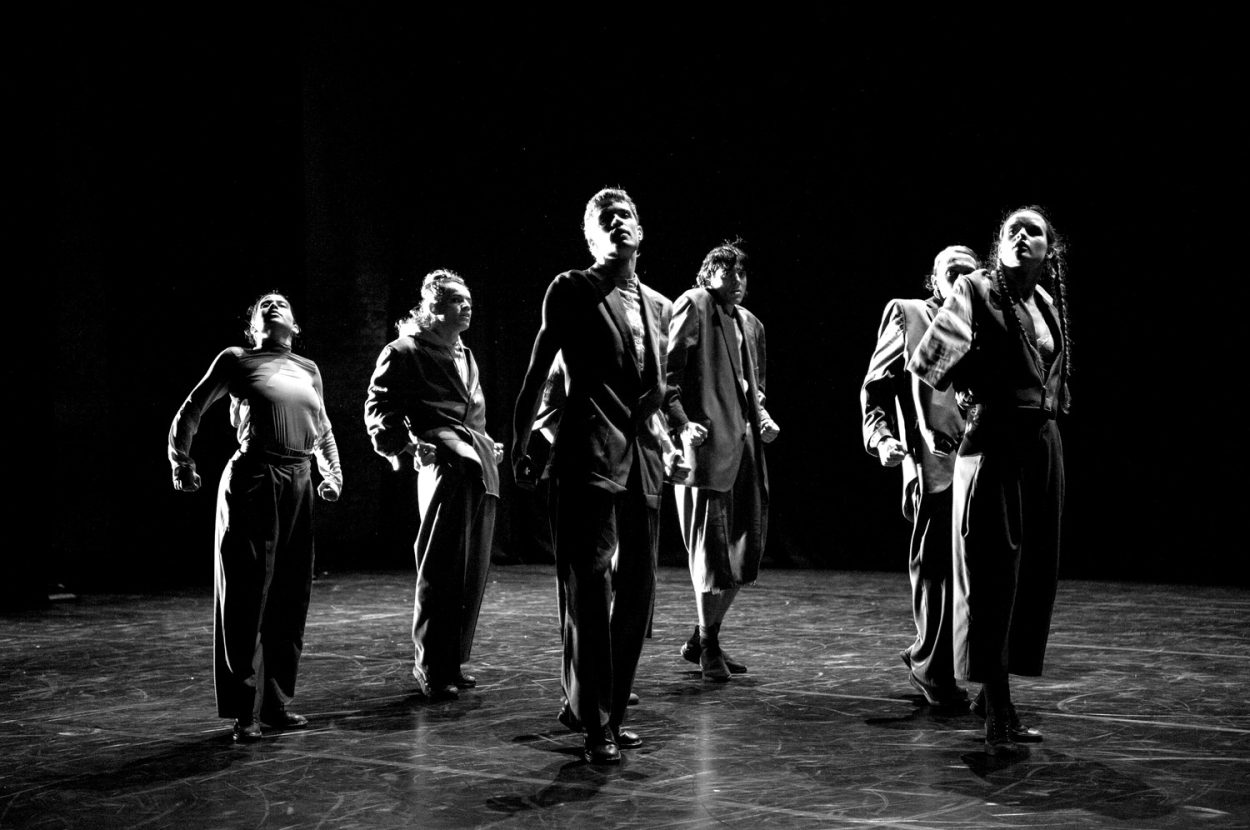 Patricia Apergi: Newtopia (c) Bernhard Müller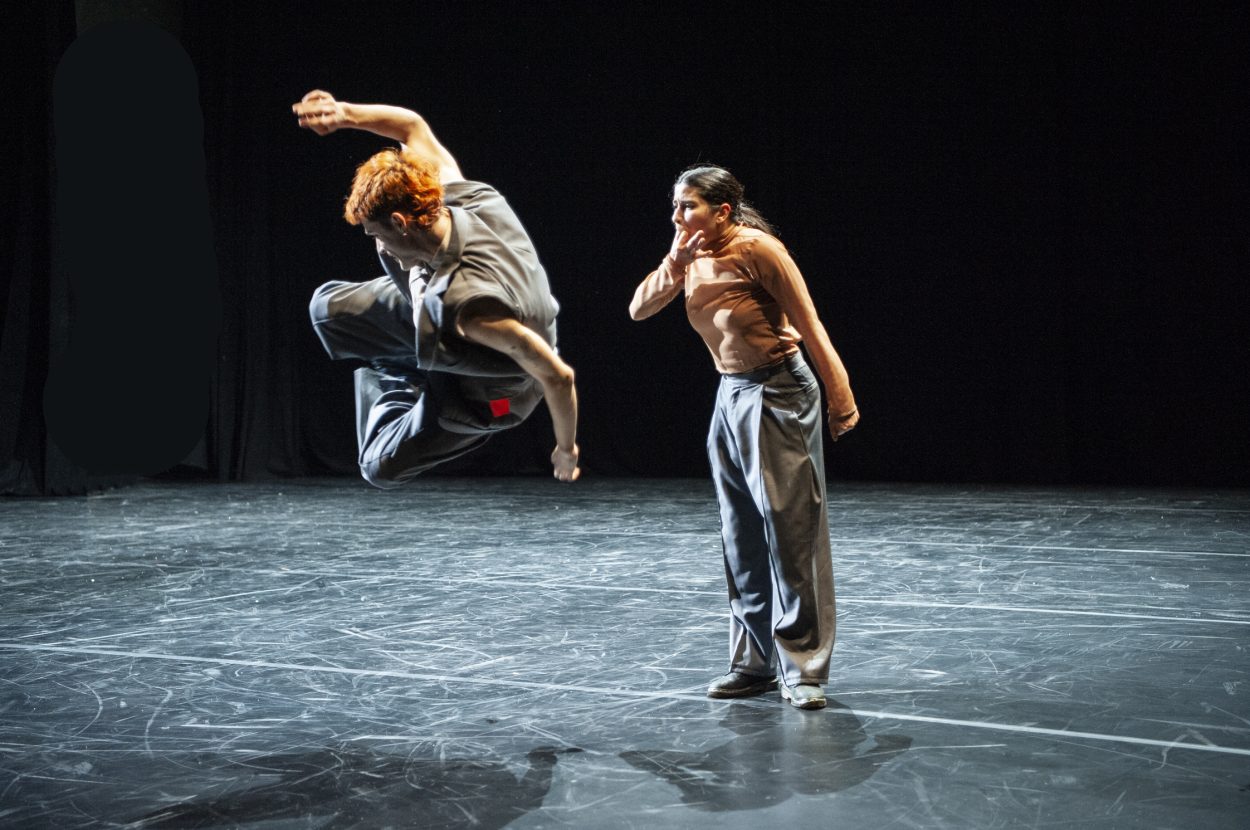 Patricia Apergi: Newtopia (c) Bernhard Müller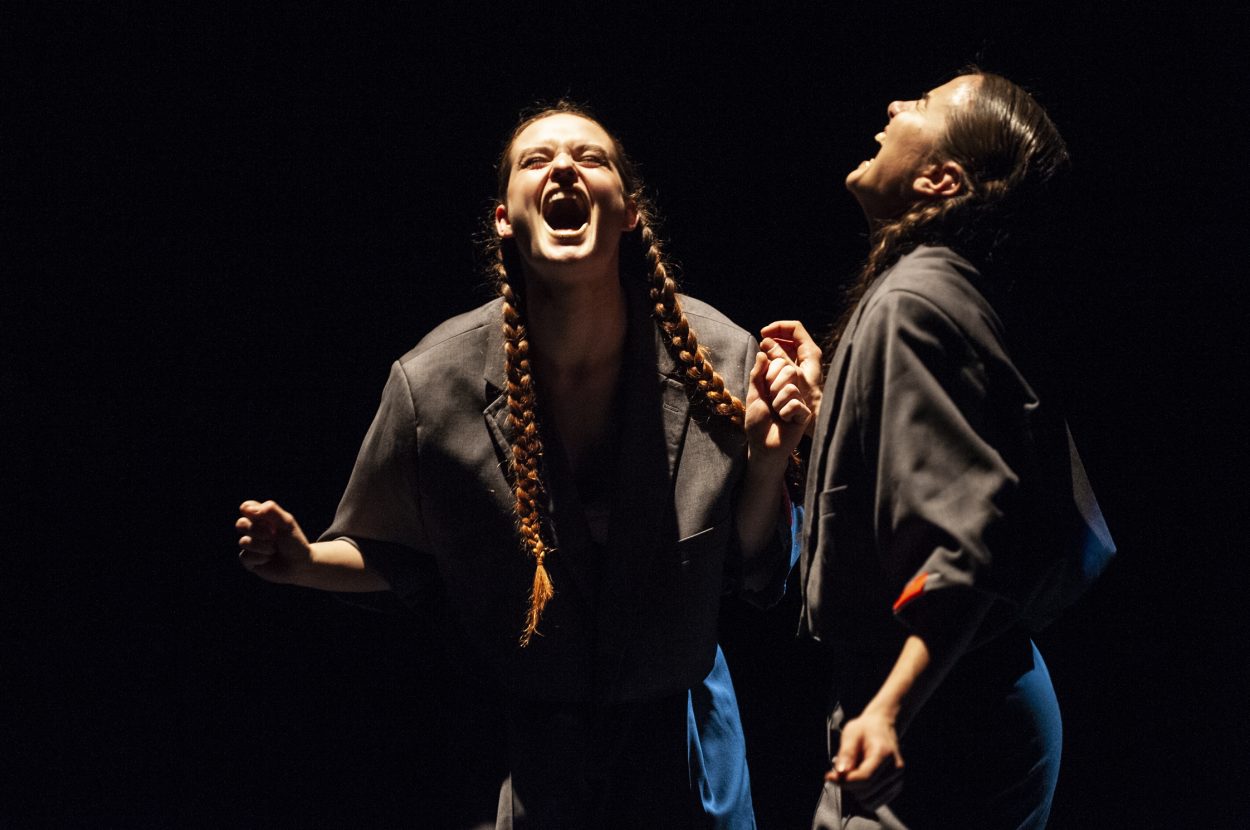 Patricia Apergi: Newtopia (c) Bernhard Müller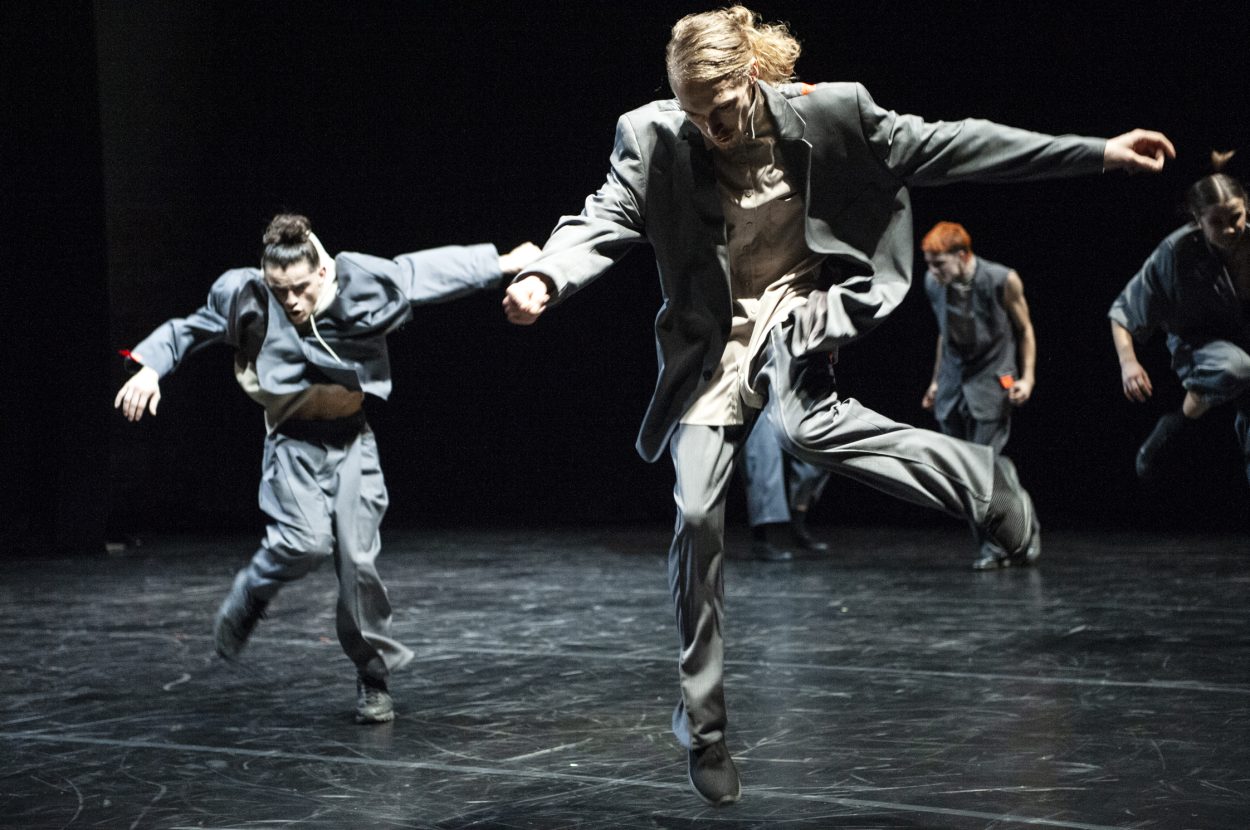 Patricia Apergi: Newtopia (c) Bernhard Müller
Patricia Apergi: Newtopia (c) Bernhard Müller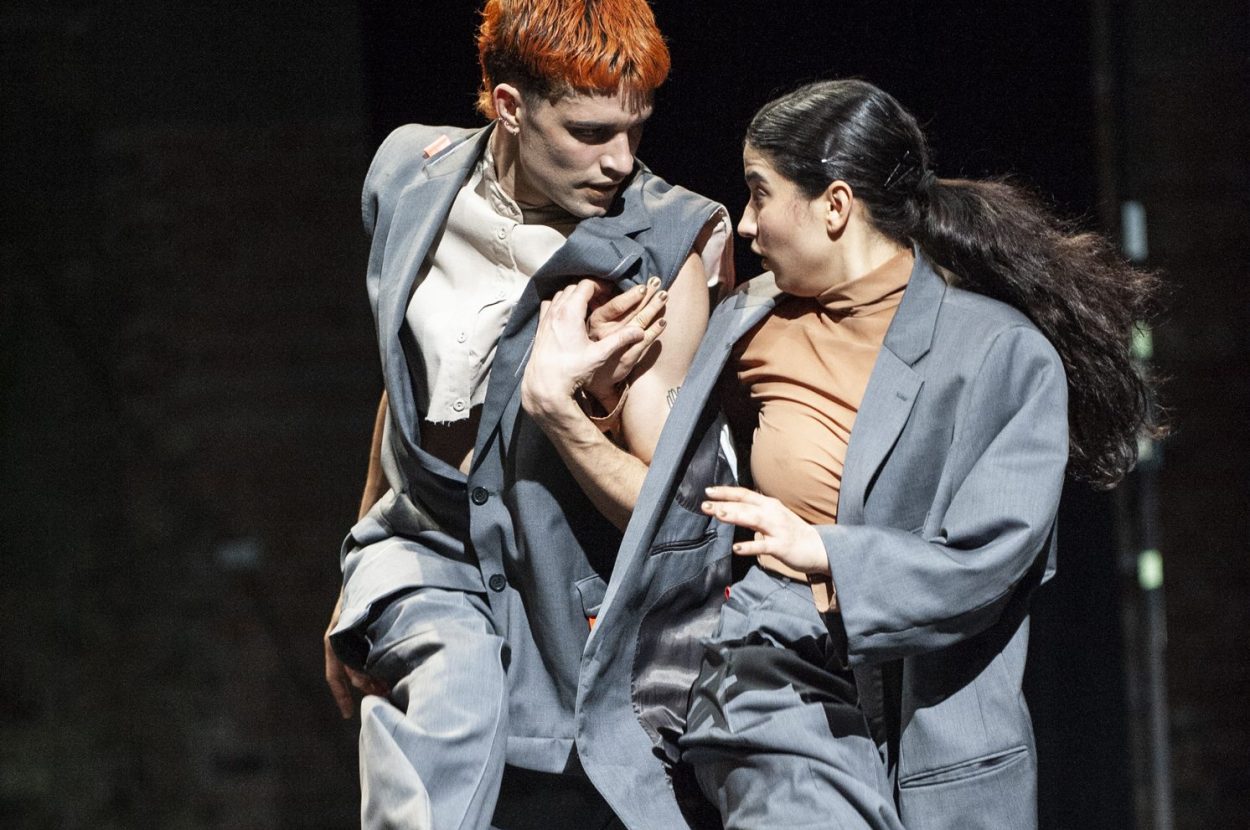 Patricia Apergi: Newtopia (c) Bernhard Müller
Elena Fokina: Fly Me To The Moon
Fly Me To The Moon invites the viewer to spend an unforgettable day on board of intergalactic ship FMTTM which after many years of traveling in space is heading back to Earth. The viewer will witness the unfolding tragicomedy between the crew of top pilots and their base on earth.
Fly Me To The Moon was created in close collaboration between dancers of BODHI PROJECT dance company and choreographer Elena Fokina. This work has the style of a theatrical play that utilizes virtuosic contemporary dance language. The piece is supported by the unique soundscape created by composer Tara Moskalets.
This creation invites everyone to dive into the tragicomic world of science fiction and adventure!
Elena Fokina is a well-known contemporary dancer, actress, choreographer and teacher with 20 years of experience in contemporary art. She worked with the greatest directors such as Wim Vandekeybus, Sasha Waltz, Mats Ek and in various companies and theaters, including the Swedish Royal Opera.  In 2019, Elena Fokina was nominated and awarded with Robert Altman Prize by the Film Independent Spirit Award for the role of Olga in film of Luca Guadagnino "SUSPIRIA" (2018).
Tara Moskalets is a Russian composer, music producer and sound engineer known by his folktronic "Sewage Sour" trio and an indie-rock "Lutic" project. Moskalets has been creating music and immersive sound design for theatres for the last five years.
Cast (in order of appearance):
Dr Friedmann aka DRF612: Luisa Heilbron
Hannah aka K000.01: Hannah Seilern-Moy
Captain Clay J. aka CLICH666: Andréa Givanovitch
Surgeon Lyor Mary aka LMY0Y: Dylan Brahim Labiod
Navigator Sharaya A. aka T2L00A: Paola Taddeo
Scientist Charlie J. aka CL774: Jaeger Wilkinson
Meteorologist Akapetra aka KT03: Jeanne Procureur
Hannah's mom: Nichola Seilern-Moy
Understudy: Maria Zhi Tortosa Soriano
Creatives & Crew:
Concept & Choreography: Elena Fokina
Artistic direction: Susan Quinn
Sound composition & editing: Tara Moskalets
Music: Tara Moskalets, Bendik Giska
Text: Luisa Heilbron with BODHI PROJECT dancers
Rehearsal direction: Maja Poturovic
Light design: Frank Lischka
Costume design: Celina Mayr
Set design: Elena Fokina, Jeanne Procureur, Frank Lischka
Set design realization: Safet Aldzic
Production management: Maja Poturovic
Production: blackmountain/BODHI PROJECT (AUT), SEAD (AUT)
Co-producer: SZENE (AUT), SQFARM. (DE)
Supported by: Stadt Salzburg, Land Salzburg, Bundesministerium für Kunst, Kultur, öffentlichen Dienst und Sport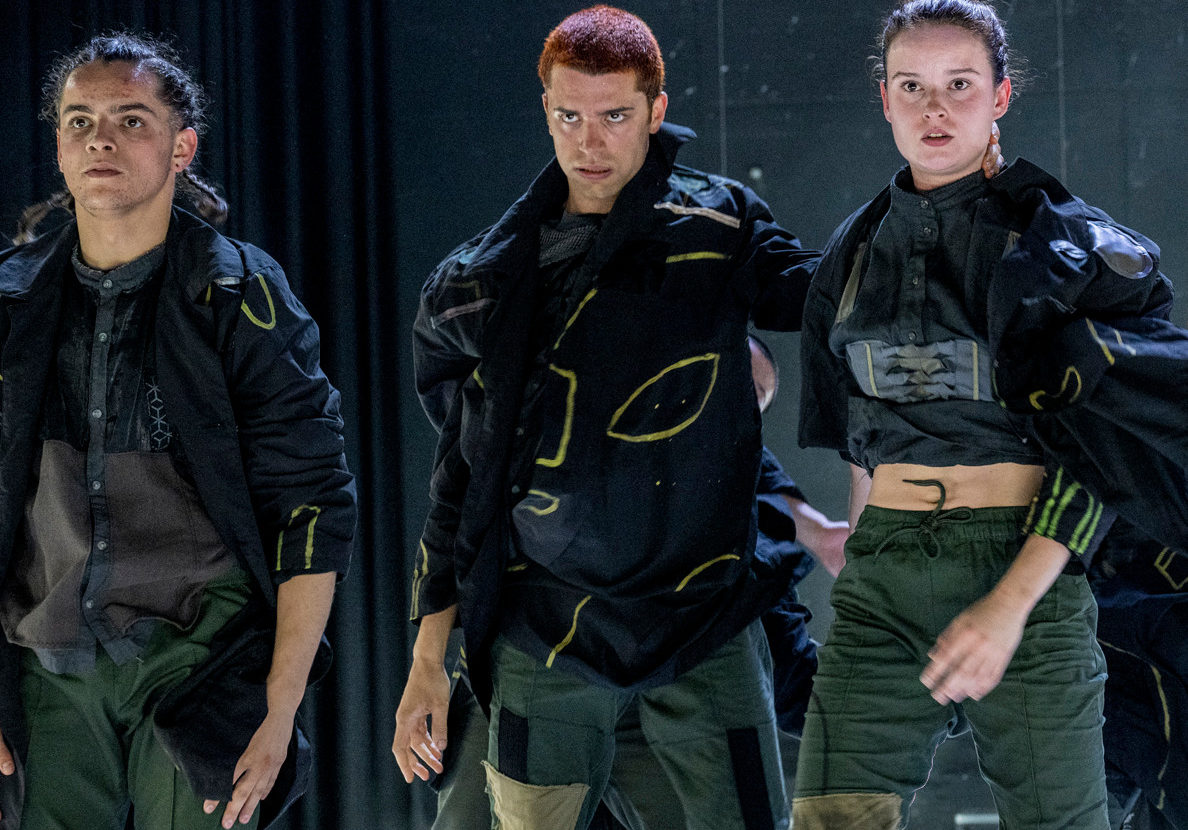 Elena Fokina: Fly Me To The Moon (c) Bernhard Mueller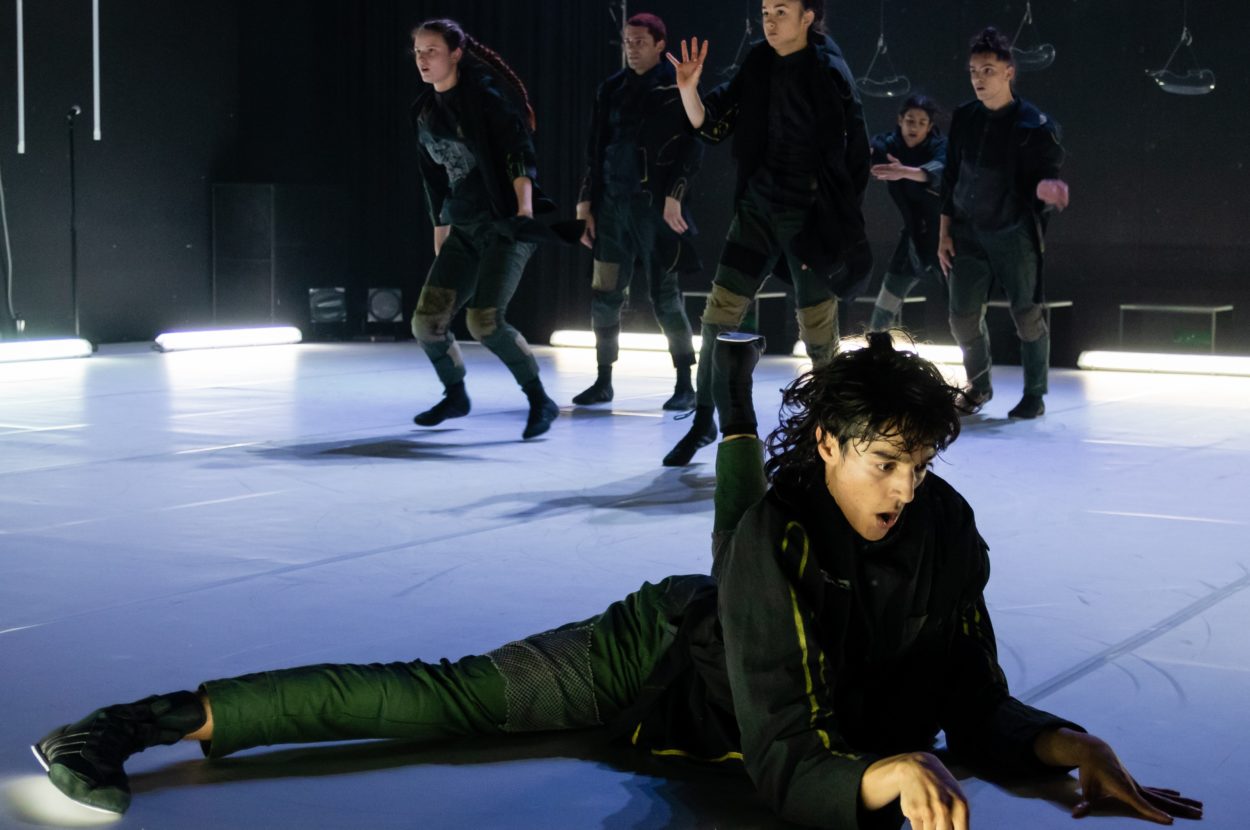 Elena Fokina: Fly Me To The Moon (c) Clement Hamilton
Elena Fokina: Fly Me To The Moon (c) Bernhard Mueller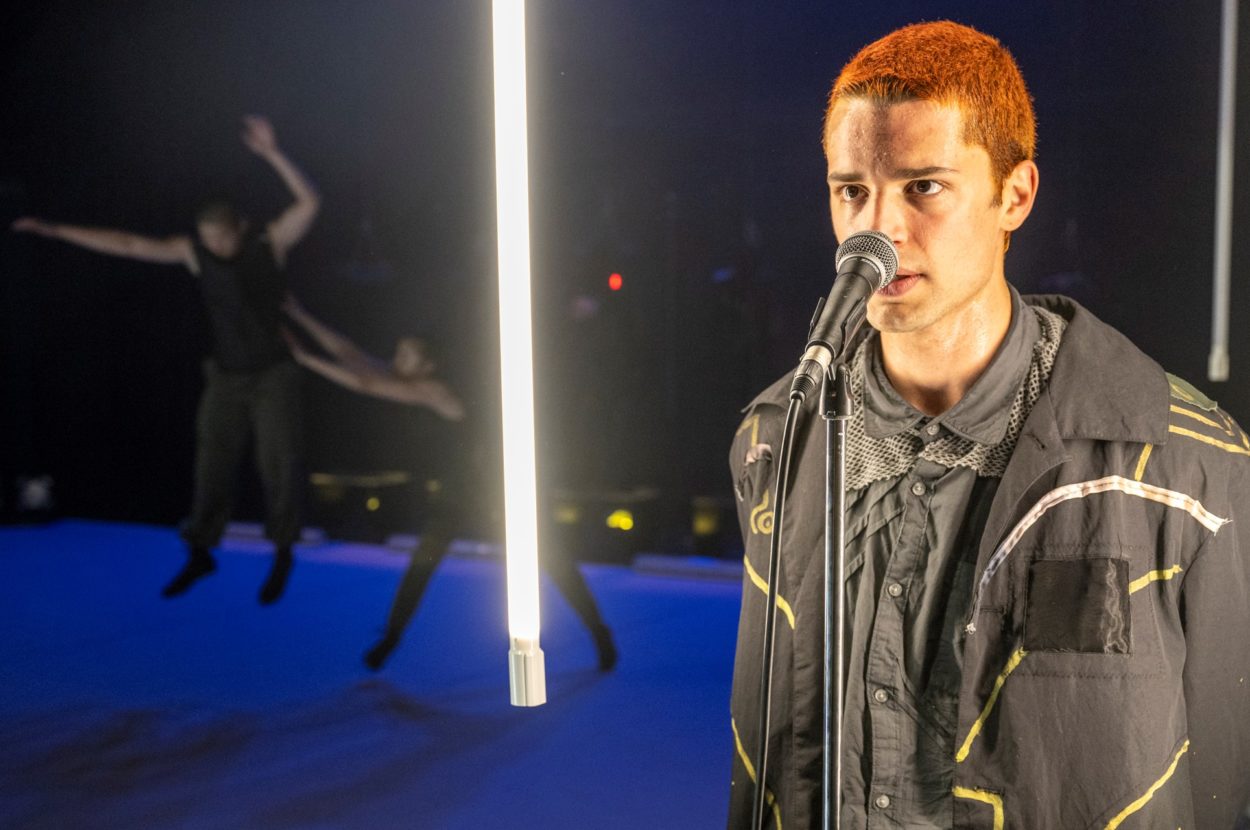 Elena Fokina: Fly Me To The Moon (c) Bernhard Mueller
Elena Fokina: Fly Me To The Moon (c) Bernhard Mueller
Elena Fokina: Fly Me To The Moon (c) Bernhard Mueller